Spring in Denmark is amazing.  The seemingly endless  dark depths of winter are quickly replaced by brilliantly long days that seem to stretch on forever bathed in the amber hues of golden evenings and freshly invigorated mornings.  The parks blossom and bloom in an explosion of color while Copenhagen's population revels in every ounce of warm spring sun.
While I'm constantly taking photos of Copenhagen and uploading them to flickr and Instagram I've realized I'm not posting those photos here on the blog nearly often enough. So, without further adieu,  are 45 black and white images of Copenhagen in Spring taken during Spring and early Summer of this year. You can view this post's sibling, which contains 45 photos of Copenhagen in Spring, but in color HERE.
Have favorites?  Make sure to let me know! I love hearing how the photos capture your attention, inspire you, or ignite your memories!
Nyhavn
Frederiksberg
Superkilen – The Red Square
Kastellet
Dronning Louises Bro
Norrebro
Nyhavn
Amalienborg Palace
Bispebjerg Kirkegard
Dronning Louises Bro
Bispebjerg Kirkegård
The Opera
Norrebro
The Marble Church
Blagard's Apotek
The Royal Guards – Amalienborg Palace
Superkilen – The Black Square
Christiansborg Palace
Dronning Louises Bro
Nyhavn
The King's Garden
City Center
Superkilen – Red Square
Ny Carlsberg Glyptotek
Norrebro
Christianshavn
Gråbrødretorv
The King's Garden
Dronning Louises Bro
The Royal Playhouse
Norrebro Lakes
Christiansborg Palace
Nyhavn
The King's Garden
Bispebjerg Kirkegård
Rådhuspladsen
Nyhavn
Rådhuspladsen
Nyhavn
Dronning Louises Bro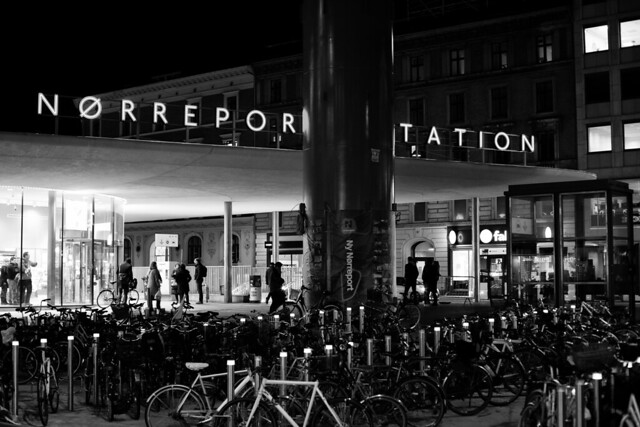 Norreport Bicycles
Copenhagen Harbor
The Black Diamond
Nyhavn
Photos in this post were taken with either a Canon 6D
or a Canon 600D
using a mixture of Canon lenses including the EF-S 18-135mm
, EF 50mm f/1.4
, EF 17-40mm f/4L
, EF 40mm f/2.8
, and EF-S 55-250mm
.  For specifics, click the photo and view it on flickr as the flickr profile includes the exact EXIF data for the shot.  The above links are affiliate links and all photos are made available under a CC non-commercial license in full HD resolution.  Remember, you can always explore all of my photos over on Alex Berger on flickr which includes a number of shots that never make it to the blog.